You may only purchase 1 Membership and 1 Parking Pass per User Account.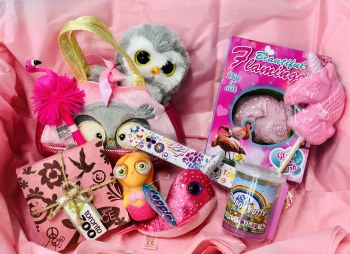 Kid's Pretty in Pink Mystery Box - not for children under 3
$50.00
We are unable to ship to PO boxes. Only retail purchases require shipping. If you don't see what you are looking for please contact retail@torontozoo.ca
---
Please note the Toronto Zoo is currently closed, memberships will be extended upon reopening.
Mystery Boxes and Retail Items!